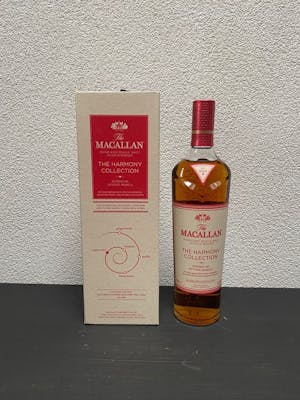 SKU: 81206602428
Macallan The Harmony collection Intense Arabica
---
---
This special single malt is inspired by the Ethiopian Arabica bean. Ethiopia is claimed to be the birthplace of coffee as the Arabica bean was the first species of coffee to be cultivated. ​​ With a distinct coffee flavour, this whisky exudes notes of espresso, dark chocolate and sweet oak. The intensely flavoured single malt invites you to immerse yourself in a sensory journey through flavour and aroma. Tasting Notes: Crema color. A bouquet of tiramisu, cappuccino, gingerbread, raisins, almonds, sweet oak, and vanilla. On the palate, espresso, dark chocolate, raisins, tiramisu, blackberry, vanilla, Brazil nut, and sweet oak. A long, dark roast coffee, balanced and sweet finish.
M & M Liquor and Market
Are you 21 years old, or older?